Scholarship For Nigerians
Are you a Nigerian student?
If u have been searching for scholarships for Nigerians, then this is the right place for you. Study shows that there are over 500 Nigerian Scholarship opportunities for Undergraduates, Masters, and PhD.
There are two (2) major categories of scholarships for Nigerians, which are:
Ongoing scholarships in Nigeria for undergraduates, masters, and PhD for Nigerian students
And International scholarships for Nigerians
Sources of these scholarships include, but not limited to: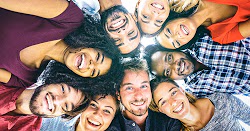 Federal Government scholarships for Nigerian students
State Government scholarships for Nigerian students
Oil companies scholarships for Nigerian students
And other sources of scholarships
Below is a list of ongoing and other available scholarship opportunities for Nigerian students. This list also cut across other international scholarship opportunities for Nigerian Students.
Top Scholarships for Nigerian Students to Study in Nigeria
NNPC/Total Undergraduate Scholarships
KPMG Nigeria University Scholarship Program
NNPC/SNEPCo National University Scholarship
NITDA Postgraduate Scholarships
Oando Graduate Accelerated Programme
NNPC/Eroton JV Undergraduate Scholarships
2020/2021 Federal Government Scholarship for Nigerian Undergraduate, Masters and PhD for Study Overseas
Most of these available scholarships for Nigerian students are fully funded for all awardees; covering their tuition till they graduate from their undergraduate programs.
Top International Scholarships for Nigerian Students
Uk scholarships for Nigerian students
American Fulbright Student/Scholars Program for Nigerians
Japanese Government Scholarships for Undergraduate, Research & Masters Nigerian Students
DAAD In-Country / In-Regions Scholarship for Sub-Saharan African Students
Now Open: Nigeria LNG (NLNG) Overseas Postgraduate Scholarship for Nigerian Students
Postgraduate Scholarships for Ghanaian and Nigerian Students in UK
Free International Scholarships For Nigerian Students: Nigeria Birmingham Outstanding Achievement Scholarships – Uk
Scholarships for Nigerian Students To Study Abroad: Singapore Scholarships for Nigerian Students
The study in China: Chinese Government/African Union Scholarship for Nigerian Students
Global Ambassadors Program for Young Leaders in Nigeria
MasterCard Foundation Scholars Program 2019 for Nigerian Students
Study Abroad: Singapore Scholarships for Nigerian Students
The University of Dundee Postgraduate Scholarship for Nigerian Students
University of Dundee Petroleum Technology Development Fund (PDF) Scholarship for Nigerian Students.
Below is a list of current scholarships for Nigerian students open for application.
These include undergraduate and postgraduate scholarships in Nigeria, Nigerian scholarship, and international scholarships in other parts of the world.
read more:
https://www.afterschoolafrica.com/scholarship/by-country/scholarship-in-nigeria/